This weekend, Father Michael Wagner celebrated his first Masses at our parish of Holy Rosary as its Priest Administrator. In his homily, he gave us a thumbnail sketch of his life and vocation story.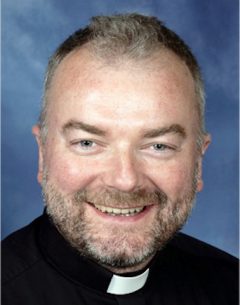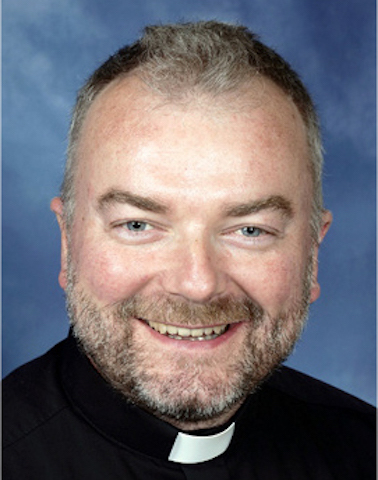 Welcome Father Wagner!
Within ten minutes of meeting him, he had already given me a catechesis on the correct placement of the Stations of the Cross in a church and used the word "tradition" in a way that was positive – and urgent. I think we're going to get along just fine.
There were a few liturgical bumps, as one would expect with a new pastor coming in. For one thing, he's used to doing everything himself, so it took him a bit to adjust to the fact that we had an army of Altar Servers and other ministers taking care of all of the details.
Oh, and as is now our custom at Holy Rosary, we will be purchasing him the welcome gift of a biretta.