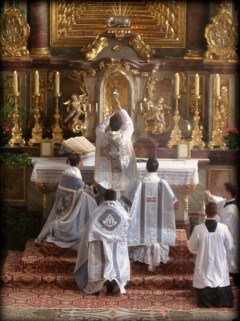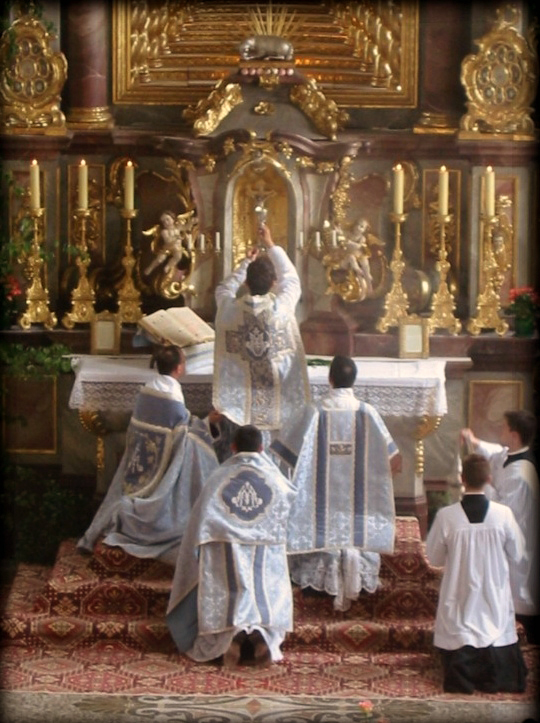 TEN years ago today, Pope Benedict XVI caused to be published the Motu Proprio Summorum Pontificum. With the stroke of a pen, the ancient rites of the Mass (last edited in 1962) could suddenly be celebrated by any priest of the Roman Rite.
Deo gratias!
This ancient form of the Mass, the so-called Extraordinary Form, is a great gift to the Church, and I would love if every pastor in every Parish could offer it.
There has been some resistance, primarily by those of a certain age who were the forefront of the liturgical revolution of the 1970s.
There was so much resistance, in fact, that the Pontifical Commission Ecclesia Dei had to issue the instruction Universæ Ecclesiæ in 2011 to tell some of these people to cool their jets.
I have never understood how somebody could be opposed to the worthy celebration of the Mass.
There are those who accuse me of being a Traditionalist, and I always correct them: I am a Medievalist. I welcome the multiple (legitimate) rites and forms in their plentitude. I only ask that they be celebrated properly: say the black and do the red.
Ordinary Form of the Roman Rite? Most every Sunday!
Extraordinary Form of the Roman Rite? Bring it on!
Anglican Use? Ordinariate Use? Dominican Rite? Absolutely!
Just celebrate them reverently and well. Give glory to God as best as you can in the heart of the Church.
Here in Tacoma, we are fortunate to have the Priestly Fraternity of Saint Peter offer the Extraordinary Form on a daily basis at Saint Joseph church.
We must be very careful, though, at relegating the Extraordinary Form to its own parish ghettos. Since Pope Benedict provided that every priest of the Latin Rite can celebrate Mass in this way, it is clear that he envisioned a wide celebration across a vast number of parishes.
To that end, this past year I learned to serve the Extraordinary Form. Well, I learned to serve the Low Mass, and my memorization of the Altar Server responses is terrible. On the other hand, Father Insco tells me that my pronunciation is excellent, so there's that. I'm very grateful to Father Insco for having the patience to train me.
I've only actually served at one Mass, a private Mass. While I had been attending Saint Joseph daily Mass on Thursdays and some Wednesdays (the days I work from home), that hasn't been happening during the summer for one reason or another. Thursdays, in particular, I've been serving at my own parish of Holy Rosary, what with Father Wichert's last Masses and now Father Wagner's first Masses.
Perhaps some day we will occasionally celebrate the Extraordinary Form at our parish. Who knows? In any case, I'm grateful that Saint Joseph under its pastor Father Stinson has maintained its long-standing relationship with Holy Rosary. Why, we're even having another procession later this month… more news on that soon.